THE PERFECT GIFT FOR CUSTOMERS AND EMPLOYEES!
The PAC USB multi-charging cable is a swedish, patented innovation with smart technology that increases our electricity awareness.
Compatible with all electronic products, regardless of brand or manufacturer.
GET A FREE DIGITAL SAMPLE HERE
5 BENEFITS OF OUR PATENTED USB CABLES
• Your company is helping the world become more electricity conscious
• The multi-cable has adapters for Apple Lightning, USB-C (Android) and Micro USB (cameras, headsets, speakers, etc.) so it fits EVERY device type and brand
• The original cable that has every certificate for environmental impact, safety and quality – read more here
• A product with the wow factor, which shows when the device is fully charged (the cable light goes off)
• Available in 3 colours – blue, green and red – with approximately 14 days delivery time
CONTACT US
A SELECTION OF SATISFIED CUSTOMERS:
OUR CUSTOMERS SAY:
---
"We want to be involved in contributing towards increased electricity-consciousness in order to save the earth's energy resources. People that have received The PAC really appreciate it. The fact that you can see from a distance when the unit is fully charged (the cable light goes off) is a real benefit. The PAC having every certificate for quality, environment and sustainability is very important to us at DELL Technologies"

-Tobias Helmer, Marketing Manager DELL Technologies


OUR CUSTOMERS SAY:
"NFO Drives is an innovative company with innovative products. Our promotional gifts should reflect our customers' expectations of us. All of our customers appreciate promotional gifts that are useful and easy to use. Every time our customers use their charger cable, they think of NFO Drives! That's why we have The PAC in our range."

Johan Braun, CEO NFO Drives AB


OUR CUSTOMERS SAY:
"Customers experience increased awareness of their electricity consumption and they think the visual flow through the cable is cool. We're hoping to share greater knowledge about reducing electricity consumption."

Mikko Sandberg, President and CEO ScanOffice OY (Finland)


OUR CUSTOMERS SAY:
"A unique product that you can use all the time. Who has too many charger cables? We use them for rewards, giveaways at trade fairs, gifts for customer visits or as prizes in competitions. The usage area really is broad, and unlike more traditional branded products that often end up in the bin, this is something that the recipient will actually use."

Kai Lundin, Brand Strategist Jämtkraft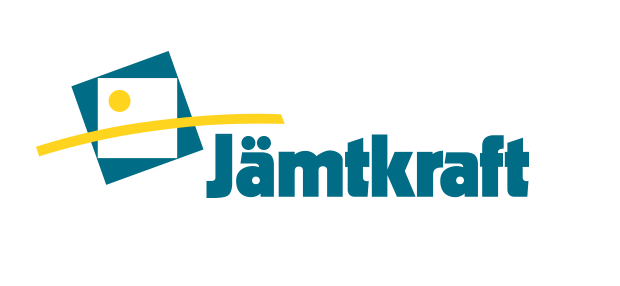 OUR CUSTOMERS SAY:
"At Emcomp, we're pleased to be able to give the safe and environmentally friendly The PAC cable to our customers and employees. We want to be a part of helping everyone become more aware about how much electricity they use, in the hope of reducing unnecessary electricity consumption. Everyone who gets one is happy and thinks the cable is cool. It's good that you can see from a distance when the phone is charged (the cable light goes off); everyone really appreciates that."

Sara Anselmius Emcomp AB


DESIGN THAT CHANGES
The PAC's technology shows an luminous flow of light through the USB cable. When your device has low battery, the electricity flows through the cable quickly. The more power your device gets, the slower the electricity moves, until it shuts down. And this lets you know that your device is fully charged.
By making the invisible visible, we save more electricity – for a better future. That's why The PAC has been elected by TIME Magazine as one of the world's 50 best innovations. Read more here.
Contact us
THE ORIGINAL CABLE ON THE MARKET
The PAC has the patent on this brilliant technology that shows real-time power consumption – and is the first cable of its kind on the market.
When you spend thousands of euros on purchasing electronic products, it's important to make sure you use good products that are fully certified for charging and synchronisation – otherwise you risk damaging them. The PAC logo on the back of the USB port assures you as a user that you have a fully certified cable in your hand.
The certifications are: Apple's own label Made for iPhone - MFi (which many cables on the market do not have), WEEE, RoHS, CE and FCC. These ensure responsibility for the environmental impact and recycling of electronic products, that no environmentally hazardous substances have been used, and that the product is safe for use.
SO HOW DO YOU KNOW YOU'VE BOUGHT THE ORIGINAL?
Look for the PAC-logo on the back of the USB port.. If it's there, you know you have a safe product in your hands.
Contact us